I have had several mother's ask me what we use for homeschooling, so I thought I would share what has worked for us.
I started in preschool using Horizons. It is fabulous.
I have posted a link so you can view a sample of the teachers material. This curriculum has everything including, singing, bible, science, math, P.E. ... etc. Our kids loved it. They learned so much and they were far more advanced than some of the first graders in public schools.
http://media.glnsrv.com/pdf/products/sample_pages/sample_PRT011.pdf
Our learning was not just limited to this curriculum. For example: I taught them left and right when we were driving in the van. I would say we are turning left or as they began to understand I would ask them which direction we were turning.
I have found over the years that most of the homeschool curriculum out there is good, however it is not for every child. Abeka worked great for our oldest, but didn't work well for our 2nd child. Video homeschool was great for our second child who was in 5-K, but my first child felt board and hated sitting in front of the TV.
Both children however, seem to do good on Bob Books and All About Spelling.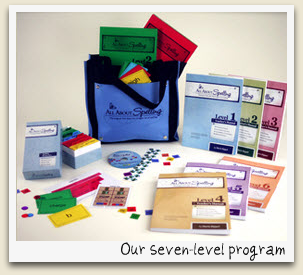 http://www.allaboutlearningpress.com/all-about-spelling
Our first child is in second grade but reads on a 6 grade level. Our second child is entering 1st grade and struggles with reading. All About Spelling is a unique and fun way to learn phonic with hands on learning. I want to purchase All About Reading when level two becomes available. We haven't offically started grammer yet, although I am leaning toward Easy Grammer.
For science and social studies we use BJU (Bob Jones University).
For math I find Horizons to work best for us along with Hands on Stardard. Hands on Stardards uses manipulatives and is hands on, while Horizons is more worksheet driven.
I also use School House Rock video's to teach American History and multiplication. Not only is it fun, it is a great way to get younger kids to learn the basics. The songs are easy to remember and pretty soon your first grader will know the preamble.
An easy way to teach skip counting is through songs. I found this great CD that teaches the kids how to skip count using bible stories. Once they have mastered skip counting, learning to muliply becomes easy cheesey.
I posted two links below for this resource.
http://www.skipcountkid.com/bible_heroes.html
http://www.rainbowresource.com/proddtl.php?id=047985&subject=10&category=9263
Please leave a comment. We would love to know what has worked for you and if you have any questions.